These shoes are what I call my "Summer Bling" shoes.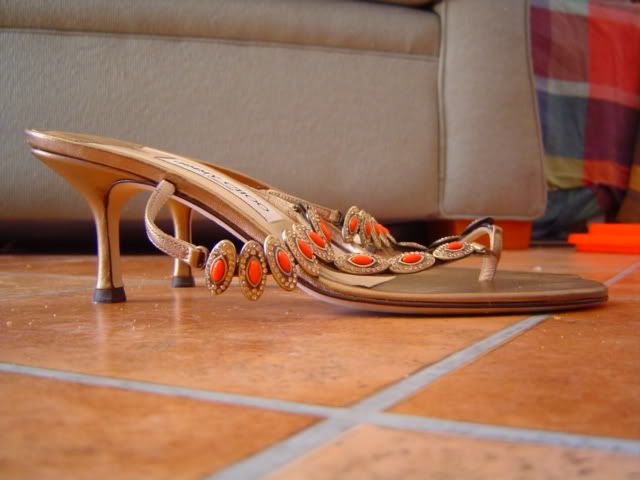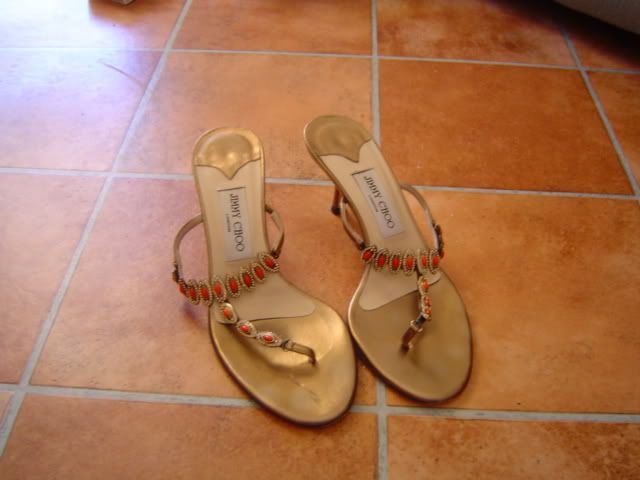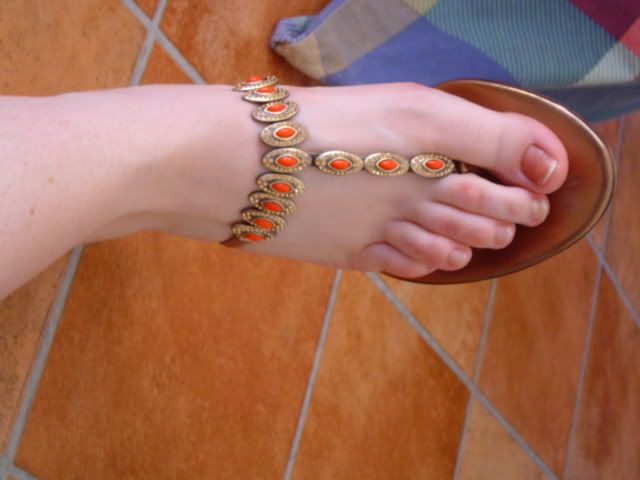 They have a small heel, and look great when I wear them doing the grocery shopping. ('Cause I got sick of everyone saying to me "But
where
are you going to wear them?!?!" So I wear them all the time.)
These shoes are my favourite.
Out of all my Jimmy Choos, these were the cheapest. A steal at only $450.00 US