I've just gotten my phone line connected (YAY!!!) so I"m back. I've got a photo to show you of my new place. But first,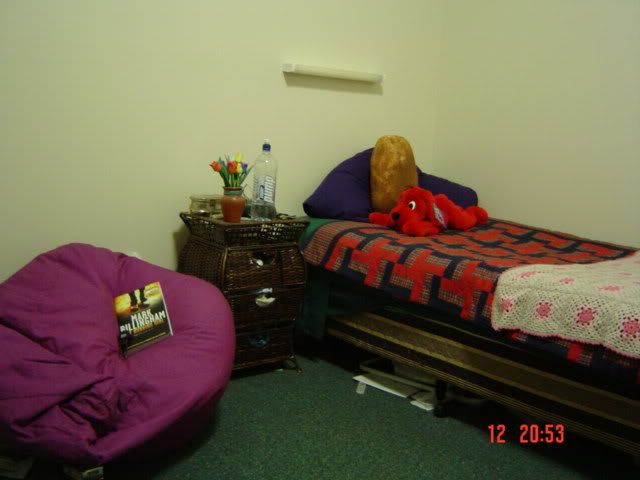 Just one teeny tiny room. For four-and-a-half-years. Good behaviour saw me house-sitting shitting dogs, vomiting and urinating cats, and one time a lovely golden retreiver who love to jump onto the bed - and consequently my stomach at 5 in the morning.
But now I have this one little bedroom place: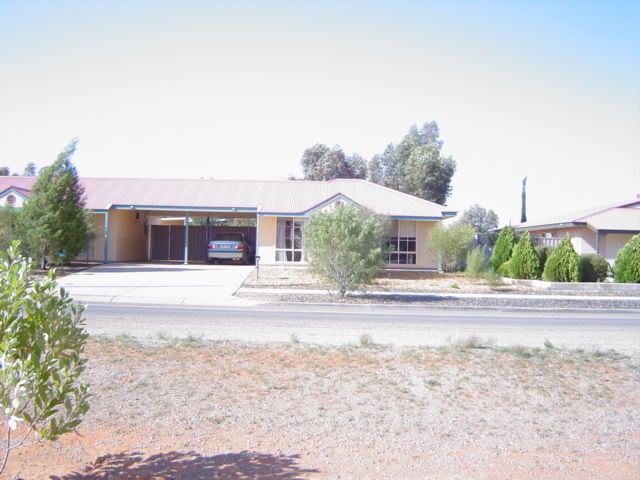 And before you ask, the grass isn't dead. There is no grass. In a way to make people conserve water, most gardens are just wood chips.
More soon